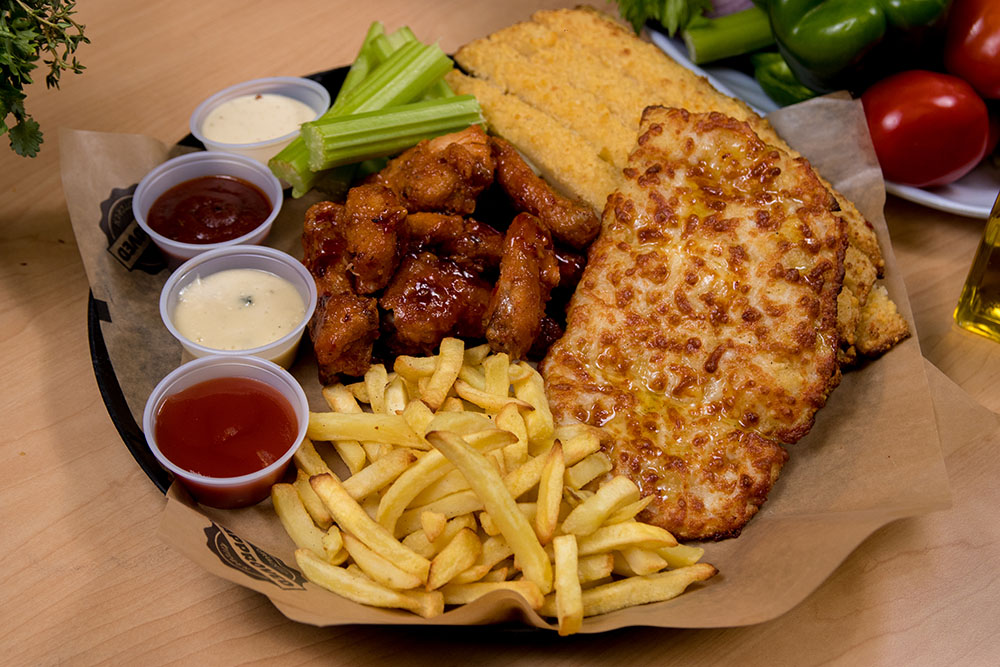 $130
Wings, Breadsticks, Fries, Celery – a taste of the greats!
You May Also Like
Choose between Bone in or Bone-less, Buffalo Sauce, BBQ Sauce or Sweet Chilli Sauce.
1/2 portion Wings and Fries – $45
Small Wings (Serves 2) – $70
*Family Wings (Serves 4) – $140
*Wings Platter – $195
Our BBQ Chicken Sandwich is served with fruit or fries.
Fill up on all the health you can eat. Our options are endless!
Add Chicken for $20.