UNIQUE EXPERIENCE FOR KIDS AND THE WHOLE FAMILY
When kids come to our family dining restaurant, their faces light up. They know they're in for hours of fun. And you know you can savor every moment of it because we provide a safe, clean and exciting environment specifically designed for kids, whether toddler or tween.
Your fun family outing starts from the moment you step inside our four walls. Each party is greeted and entered into our Kid Check system to provide you with the peace of mind that whoever you came with you go home with. Expect that you and your kids—grandparents, neighbors or friends who've joined you—will get a unique group stamp that's verified when you leave.
Chuck E Cheese's has the unique benefit of offering all games for only one point. Only our photo booths require 2 points. Once you've had enough arcade fun, it's time to see how your tickets add up. You can tally your winnings with our Ticket Muncher ticket counter and then turn your tickets in for prizes. Take home toys and other mementos that'll remind you of all the excitement you had at Chuck E. Cheese's.
COME HANG OUT WITH CHUCK E!
A trip to our game arcade wouldn't be complete without a performance from the coolest mouse around. With an appearance every hour on the half hour, your kids will get to experience time with Chuck E. himself and join in on a group dance and sing-along. He even does his Ticket Splash – raining tickets for your kids to collect and redeem for prizes.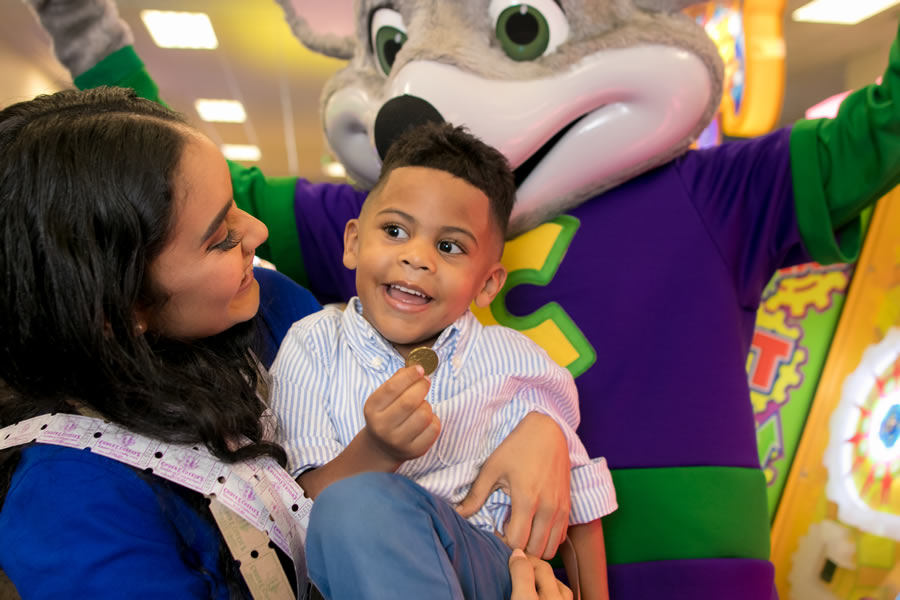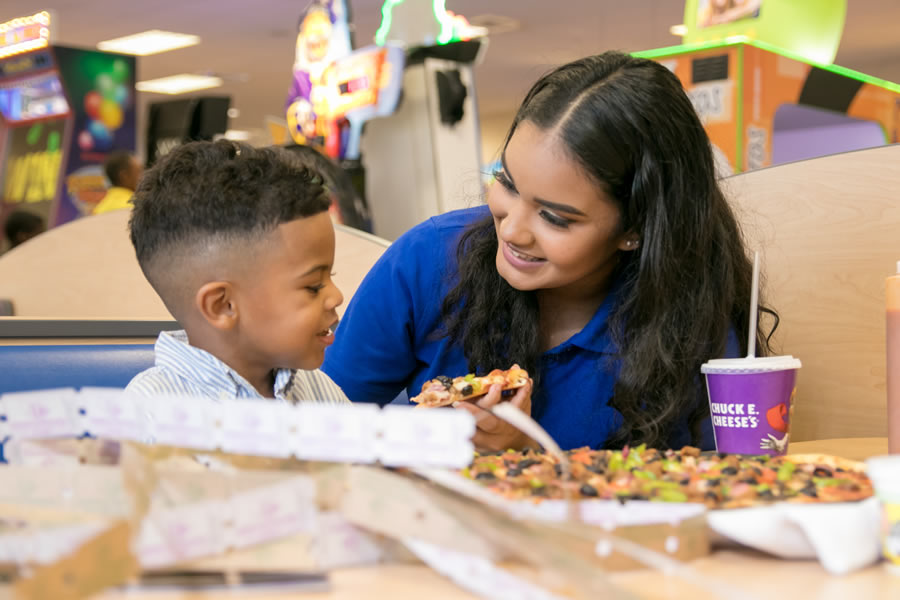 We have the best "nothing is fried" menu around! Everything is baked including the fries!. All of our meats are also Halaal with the exception of our nuggets where you have the choice between halaal and non-halaal.