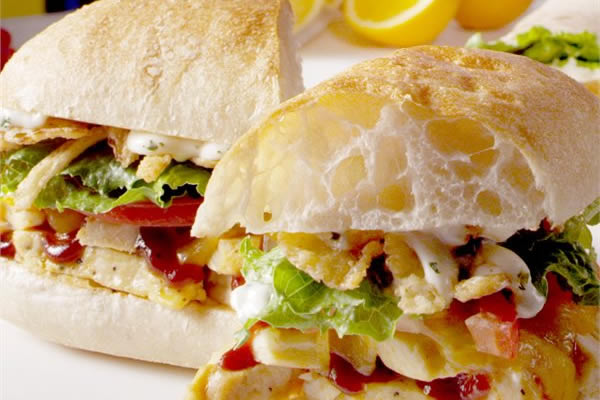 $55
Our BBQ Chicken Sandwich is served with fruit or fries.
You May Also Like
An explosion of vegetables (Green peppers, red onions and Pineapple), Cheese and flavor. Served with Tamarind Sauce for the perfect dip.
Real chicken (baked not fried) and served with fries (also baked not fried)!
Packed with garlic spread and freshly shredded, freshly melted mozzarella and cheddar cheese. It's served with pizza sauce and lite ranch dressing for dipping.